Daily Message
Date and Times given in Eastern Standard Time

02 Thursday December 1st - Moon enters Capricorn 3:53 AM
Mercury ingress Capricorn Friday December 2nd 4:19 PM
The avenue by which big controllers have functioned in the past can be challenged because the blueprint or mechanism which kept their global operations in effective congruency no longer functions and things are getting messy messy! In order to make steps forward in the accomplishing of one's agenda they must be astute to the territory to which the plan is implemented. There can be a sense of panic within the realm of accomplishing ones intention as the landscape which would facilitate the construction is no longer predicable. On the big scale the manner in which corporations or institutions or large encompassing world wide groups would move forward is severely hampered as there is simple too much going on in terms of changes within a once static infrastructure. In the meantime teams may be directed yet if the team is not equipped with a mechanism which allows them to be spontaneous they will not be able to remain in sync with their bigger team. The long time methods of remaining on top of challenges will no longer work. An awareness of how impulse intention inspiration and spontaneity can be organized and directed via a shared harmonic will in the end be the prevailing presence.
New Message Begins December 3 2016 2:45 PM
The Daily Message is taken from the current PathfinderReport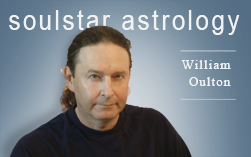 Astrologer * William Oulton
Next New Moon
25 Days, 17 Hours, and 14 Minutes.