Daily Message
Date and Times given in Eastern Standard Time

13 Wednesday June 21st - Moon enters Gemini 6:45 PM
An ongoing inner dialogue can indicate to us what is is we still need clarity on. We may have been able to resolve or accomplish a few things this Moon cycle. These things being associated with finding common ground with others in our ideas, or it may be seeing how our ideas are going to be in harmony with others who make up our immediate community. As we move through the final moments of this Moon cycle we may feel a shift toward getting involved in a more intricate way with those things we had planned or hoped for. It may feel natural and right to be light and expressive, to say and do things instantly spontaneously playfully. If there is, however, an idea or thought out there that is not sitting well with us we may be wise to ask why. By simple identifying the feeling the thought caused us to experience we can begin to see the history, within ourselves, of a belief which has us perhaps consumed and worried. At some point a belief was followed which causes the concern now, our feelings will identify this belief. From this place we own and reset our belief knowing that we are creating our own reality and we are finished wit that particular belief. We may discover that we have been projecting the belief on others as well, this is all resolved and neutralized through the process of allowing and admitting. In the mean time our creative self is being given opportunity to be expressive, this may occur at home or through family type events. The feeling that summer is here can be something to cheer for.
New Message Begins June 23 2017 6:08 PM
The Daily Message is taken from the current PathfinderReport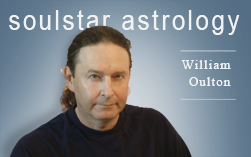 Astrologer * William Oulton
Next New Moon
1 Days, 8 Hours, and 14 Minutes.